If you are a Rotarian and would like to receive credits towards a PHF please enter your RI# in the company option of the payment section and we will ensure you are credited for this Polio Plus donation
The George and Noreen Ziebold Polio Challenge
To celebrate World Polio Day, our District is launching a 20,000 matching points campaign for donations to Polio Plus. PDG George Ziebold and his wife Noreen are generously donating 20,000 Rotary Foundation points for this campaign. This campaign celebrates PDG George and Noreen Ziebold's philanthropy and George's 54years of service as a Rotarian.
• Donations count towards a Paul Harris Fellow
• Personal donations of $100 to maximum of $500. NO CLUB CHECKS.
• Start Date – World Polio Day October 24, 2018
• End Date – November 10, 2018
• How to Donate: There will be a few options: check, credit card, online. Your president has details. I will be sending an email with additional information.
• District Conference Nov 2 - 3: We will also be accepting donations at the District Conference. We can accept both checks and credit cards.
***NOTE: DONATIONS MUST BE MADE BETWEEN OCTOBER 24 AND NOVEMBER 10 TO GET THE MATCH.
WE ARE "THIS CLOSE" TO A POLIO FREE WORLD!! BE PART OF THE DREAM!!
PLEASE JOIN THE FIGHT TO END POLIO!!
Mary Jo Nowobilski,
District Polio Plus Chair,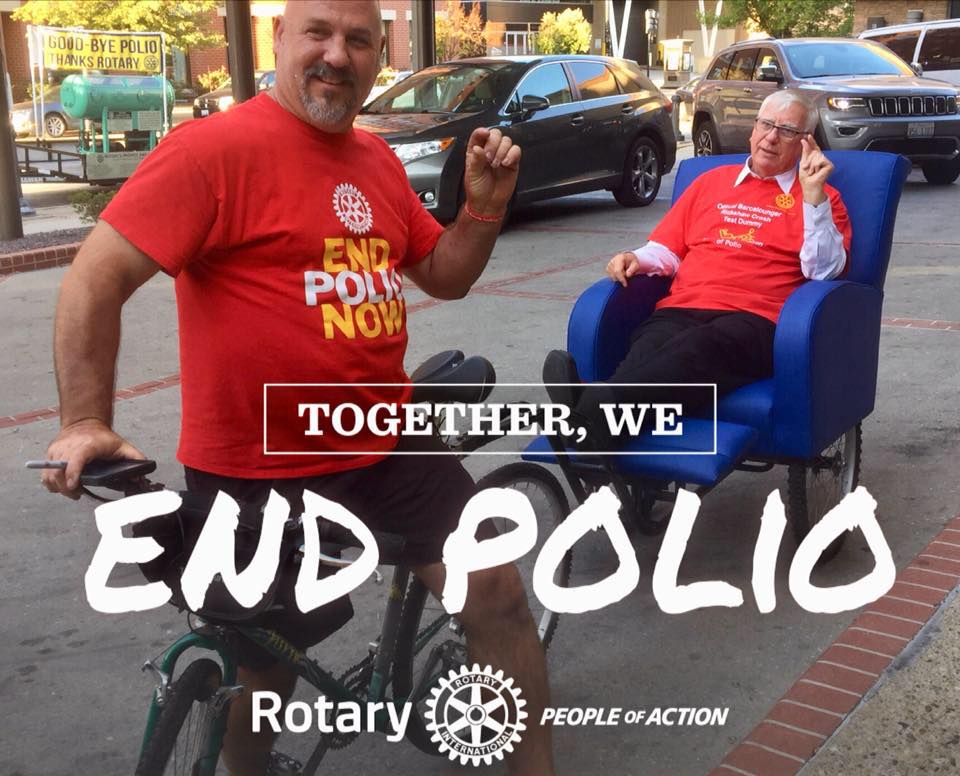 June 1 Ralph Zuke Rode his bike with a Barcalounger Rickshaw 700+ miles for the eradication of Polio because even one case is too many. He accomplished the Ralph's Rickshaw Ride for Polio tour from St. Louis to Toronto. The ride lasted 22 days, one day for each of the preventable cases of Polio that occurred in 2017. He raised over $23,000 towards the eradication efforts.
View a few photos including his arrival in Toronto where RI President Ian Riseley Greeted him. GALLERY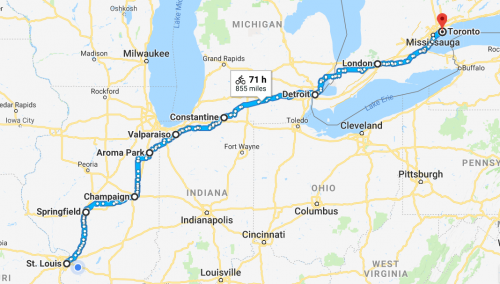 Listen to Ralph's Radio interview

There have been 22 cases of polio this year, all of them in Pakistan and Afghanistan. But did you know that there could be another outbreak in the United States if we aren't proactive in ending this terrible disease? Check out this video about Paul Alexander who lives in Dallas, TX and who spends most of his day in his iron lung.



Here is the story of Brady Richard who now maintains Paul Alexander's iron lung.

You can help eradicate polio too! Your donation is GREATLY needed and appreciated!!!
If you are a Rotarian and would like to receive credits towards a PHF please enter your RI# in the company option of the payment section and we will ensure you are credited for this Polio Plus donation